Coast Surgical Offers A Wide Variety Of Procedures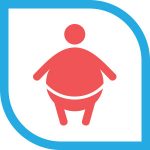 Bariactric Surgery
At Coast we understand how difficult it can be to maintain your body, especially when it comes to diet, which is why we offer transformative and life changing surgical solutions to help you. At the Coast Bariactric Center, our procedures are personalized just for your needs for the best results possible. From gastric bypass to sleeve gastrectomy and even adjustable gastric band surgery – our Board Certified Surgeons can help you reduce your weight and keep that weight off.
Bariactric surgery includes gastric bypass and stomach reduction surgery to ease eating temptations. This is an option for those who struggle to lose weight through diet and exercise or who have serious health problems caused by obesity. Schedule an appointment today to determine if you are eligible for this type of treatment.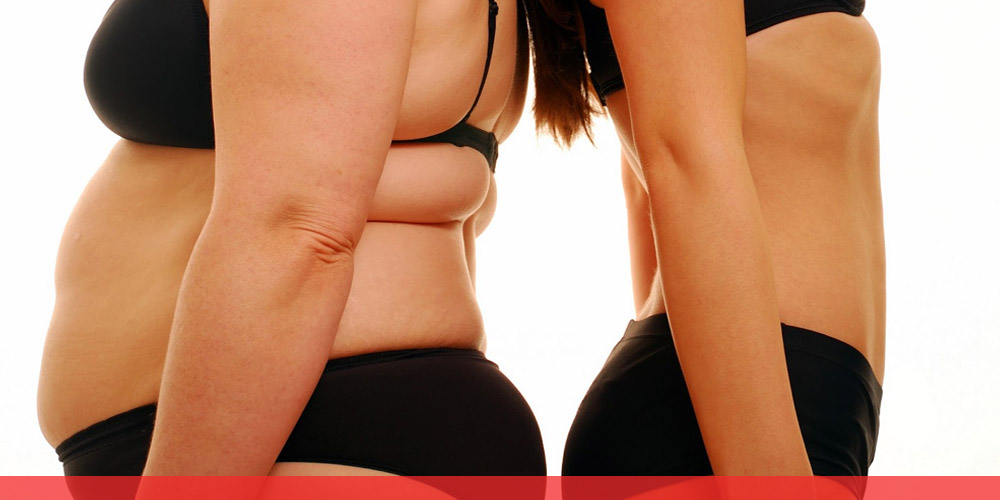 Gastric Bypass
Sleeve Gastrectomy
Adjustable Gastric Band Surgery
---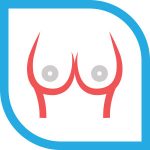 Breast Surgery
Coast Surgery Center offers some of the most qualified surgical specialists available who can help shape and form your body to your exact ideals. Our breast augmentation specialists have decades of experience dealing with procedures including breast augmentation, reduction, enlargement, implants and reconstruction for victims of deformities. Talk with one of our specialists to see which route is right for you and we'll help you get started right away.
Whether you're looking to reduce some stress or fill up your shape, our team of board certified experts will guide you through every step of the process for the smoothest results possible. We understand the sensitive nature when it comes to these procedures, which is why our highly qualified surgeons work closely with our patients to ensure the best results. Our advanced surgical technologies give us a full spectrum of surgical solutions to suit all preferences.
---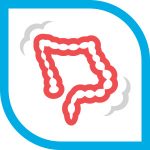 Colon And Rectal Surgery
Colon and rectal surgery is life changing and Coast's highly qualified professional team is ready to assist with every step of the process. Our staff understands the uneasy feelings and embarrassment when dealing with colon and rectal related issues; our professional & highly trained team is here to ensure you're comfortable every step of the way to ensure a smooth surgery and a pleasant recovery. Many colon and rectal issues are often found through colonoscopy which is performed by your regular physician and our team works extensively with gastroenterologists and together we achieve remarkable results.
Coast Surgery Center makes emergency and sensitive surgeries a breeze. Our highly experienced colorectal surgeons offer the most advanced and least invasive procedures to treat colon/rectal infections, disorders and diseases. The laparoscopic procedures that our surgeons offer, not only treat the disease, but also provide better cosmetic results due to the smaller incisions done during the treatment. Our patients that undergo laparoscopic surgery often have reduced post-operative pain and also recover more efficiently due to our state of the art surgical methods.
Anal Fistulas
Anal Fissure
Colorectal Cancer Surgery
Gall Bladder Removal
Hernia Surgery
Pilonidal Disease
---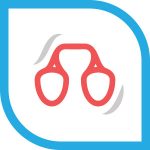 Endocrine Surgery
Coast Surgery Center offers some of the most advanced surgical technologies at your fingertips with a highly skilled endocrine surgeons and years of practice under our fingertips. Our endocrine surgeons work extensively with reproductive and gland health and our Board Certified staff will make sure you're well taken care of.
When it comes to staying balanced our endocrinologists have the understanding and research it takes to treat issues related to the pancreas, pineal gland, pituitary gland, testes, ovaries, thyroid gland, parathyroid gland, hypothalamus, gastrointestinal tract and adrenal glands. We understand the importance of these extensive surgical treatments and gland surgery since these vital parts can shape our daily habits and lives. Talk to your doctor to see if these procedures are right for you.
---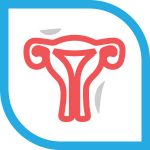 Gynecological Surgery
Our skilled gynecological surgeons can help you overcome a wide variety of issues. They have both extensive surgical and non-invasive solutions that are personalized just for you and your needs.
The bond between mother and baby is deeply precious and Coast Surgical brings those memories to life. With our enhanced maternal monitoring system and our team of gynecological specialists, we're here to deliver beautiful results you'll cherish for a lifetime. Our OB/GYN ward offers full-circle treatment and our professionally skilled Midwives will ensure full support – every step of the way.
A healthy baby starts with a healthy mother. Coast Surgical pregnancy specialists at our OB/GYN ward offer a full spectrum of modern and traditional solutions, depending on preference. Our state-of-the-art machinery allows supervising and analysis of high risk patients giving us an edge in our abilities and gives our patients peace of mind.
Full-Circle Gynecology Services
Highly Trained Midwives
Advanced OB/GYN Ward
Multiple Pregnancy Solutions and References
Personal Delivery Options To Your Preference
Other gynecological procedures include:
Labiaplasty
Endometrial Ablation
Gynecologic Cancer Surgery
Interventional Radiology
Tubal Ligation
UAE
---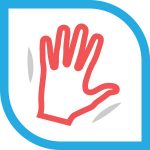 Hand Surgery
Coast Surgery Center offers solutions to help rehabilitate and gain control over your hands after an injury or accident. Whether you're experiencing tight pain, growths, injuries or disorders our Board Certified surgeons have the solution that's right for you. With over 30 specialists,
our team will ensure a smooth operation and a speedy recovery.
Our Board Certified Surgeons are here to help you rehabilitate & recover your hand and finger movement to help you gain back control of your life. Arthroscopic surgery is minimally invasive and treats a variety of disorders, injuries and hand related issues. When dealing with extensive hand injuries one might need to see a specialized surgeon who performs arthroscopic surgery and we hope that surgeon will be at Coast Surgery Center.
Hand Injuries and Disorders
Carpal Tunnel Syndrome
---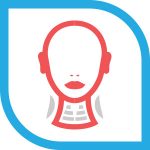 Head and Neck Surgery
Head and Neck surgery is critical which is why Coast Surgery Center offers a highly trained team that can diagnose and assist you with every step of your recovery. With the proper diagnoses from a head and neck specialist, Coast Surgery Center can leave you feeling better than ever before, ridding you of pain, growths, and deformities that may be causing a burden. Many of our outpatient and non-surgical procedures (such as dental and hearing procedures) will have you back on your feet by the end of the day.
With the assistance of an experienced ENT (or Otolaryngology) specialist your issues involving your head, neck and face will be thoroughly identified so that Coast Surgical Center can assist in the best treatment options for you. From tumors to oral cavity pain to tonsillectomies – we have the resources and most state of the art technology to provide the cleanest surgery and smoothest recovery possible.
Nasal, Sinus Disorders & Air Obstructions
Swallowing problems, voice and throat issues.
Tonsillectomies and Gastroesophageal Reflux Therapy.
Ear, oral cavity, esophagus, head and face.
Malignant and benign neck and head tumors.
Facial deformities including birth issues, deformities from diseases and accidents.
Hearing loss and surgical impairments.
---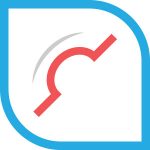 Hernia Surgery
Don't stress over your hernia related pains any longer, Coast offers essential hernia surgeries to help you get back to normal as quick as possible. Coast Surgery Center offers the latest in advanced surgical technologies including hernia repair surgery. Our hernia repair experts have the experience you'd expect when dealing with the treatment and removal of hernia formations.
Technology and a team of skilled surgeons are on your side. Our advanced approach often times involves state-of-the-art robotic surgery tools that carefully remove hernias with little scarring. Our procedures are often outpatient having the patient done within the day and fully healed before the end of the week.
Don't be embarrassed any longer – a specialist can diagnose you to see if our superior surgical solutions are right for you. Coast's recovery process for hernia repair is faster than most competitive surgery centers due to our advanced technologies and widely skilled staff. Our advanced machines and skilled experts result with minimal scarring and a 99.1% chance of your hernia never coming back again. With results like that, it's no wonder Coast is California's surgery solution.
Inguinal Hernia
Ventral Hernia
Femoral/Groin Hernia
Umbilical Hernia
Epigastric Hernia
Hiatal Hernia
Paraesophageal Hernia
Abdominal Hernia
Recurrent Hernia
---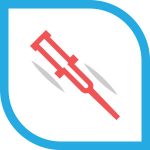 Minimally Invasive Surgery
Minimally Invasive Surgeries (or MIS) are the latest in modern procedures that allow for non-open surgical techniques allowing patients to return home within hours. Get precision results and recover in practically in minutes at Coast Surgery Center without going under the knife.
Coast offers the latest advancements in medical equipment including the Da Vinci Robotic Surgery Station and the most modern technology on the market giving patients a smoother surgery and a quicker recovery. Get back on your feet in no time, Coast Surgery Center makes outpatient care a breeze with many of our minimally invasive methods.
Our American Board Certified Surgeons offer some of the best methods for minimally invasive procedures covering head to toe for numerous ailments, symptoms and issues. These treatments include a variety of tools including robotic surgery options, laser procedures & injections. Whether you're looking for treatment or a cosmetic solution, our minimally invasive surgical staff has the experience you're looking for so that you can keep living your life.
Ask us about our minimally invasive surgical solutions to see what's right for you.

---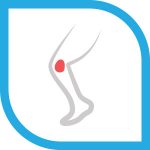 Orthopedic Surgery
Injured in a sports accident? Get rehabilitated in no time with the help of Coast Surgery Center of Huntington Beach. Our Orthopedic team is highly skilled including a staff made up of board certified professionals.
What is Orthopedic Surgery? Orthopedic surgery involves procedures around the musculoskeletal system. Coast specializes in a broad range of Orthopedic procedures to cure, treat and prevent fractures, sprains and other issues.
Some of these procedures can be non-surgical to treat musculoskeletal trauma, general sports related injuries, spine diseases, infections, tumors, and congenital disorders. Our specially trained Orthopedic surgeons are specialized in dealing with issues involving bones, ligaments and body joints.
Your doctor may suggest you to require orthopedic surgery and here at Coast Surgery Center we ensure every patient is well taken care of so they can get back to doing the things they live for. Coast's Orthopedic solutions include the following procedures:
Ambulatory Surgery
Bench Surgery
Maxillofacial Surgery
Open Heart Surgery
Coronary Artery Bypass
Oral Surgery
Stereotaxic Surgery
---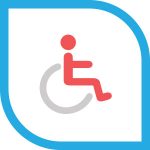 Outpatient Surgery
Surgery has never been simpler. Coast's surgical expertise makes it easy for you to get back to doing the things you love, which is why we pride ourselves with our premium outpatient care and outpatient resources. Get in and out in no time, with recovery times ranging from minutes to fractions of days – we have a wide variety of solutions and alternative treatments that will ensure you never miss a day.
At Coast we understand the importance of getting back on your feet which is why strive to provide procedures that allow our patients to get back on their feet. Some of these procedures include laser treatment, restoration, dental work and a variety of surgeries. These procedures do not require overnight stay or extensive recovery oversight giving patients more freedom to go about their day. Whether you're looking to rid yourself of painful cysts or need to get a colonoscopy, Coast Surgery Center is prepared to assist you every step of the way.
Common Outpatient Procedures Include:
Endoscopy Exams: Colonoscopy, Cystoscopy, Gastroscopy, Sigmoidoscopy
Chemotherapy and Oncology
Blood Transfusions
Carpal Tunnel Surgery
Pilonidal & Ganglion Cyst Removal
Breast Biopsies
Liver/Lung Resection
Bunionectomies
Arthroscopies of Ankles, Knees, and Shoulders
Tonsils and Adnoid Surgery
Echocardiograms
Knee/Hip Replacement
Arthroscopy
Gastric Bypass
Dental Restoration
Caesarean Section
Hernia Repair
Circumcision
Mastectomy (Radical)
Laparoscopy
---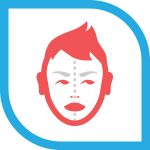 Plastic & Reconstructive Surgery
Looking to redefine your features and enhance your natural beauty? When it comes to extensive reconstruction and plastic alteration the highly skilled specialists and Board Certified Surgeons at Coast Surgical bring you the latest in advanced surgical technologies. Our facility includes some of the latest advancements in surgical technology performed by some of the most skilled plastic surgeons in Southern California. From implants to injections, toning to reconstruction – our plastic surgeon team has the experienced and technology to leave you looking and feeling your absolute best.
Our solutions include a wide variety of procedures including surgical and non-surgical treatments. If you are interested in a life changing procedure to alter or reconstruct your body, face, breasts, arms, legs or neck then schedule a consultation with us today.
Forehead Lift & Brow Lift
Laser Wrinkle Treatment
Liposuction
Lip Augmentation
Facial Implants
Body Reconstructive Surgery
Blepharoplasty (Eyelid Surgery)
Breast Augmentation & Reconstruction
Rhinoplasty (Nose Surgery)
Botox & Injections
Facelift & Skin Tightening


---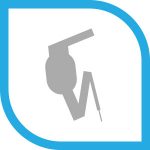 Robotic Surgery
Our patients are worth investing in and we believe technology can be our greatest tool if utilized properly. At Coast, we offer the latest in advanced surgical technologies that allow us go to far beyond human capability in the surgery room. These precision surgical procedures are done so smoothly that recovery times are noticeably shorter, which is why we offer a variety of robotic surgery solutions.
Our facility is also proud to offer the Da Vinci Surgical System which assists our highly skilled staff to go far beyond their regular ability. Developed in 2000, the Da Vinci Surgical System (sic) is the latest technology approved by the FDA to perform surgical techniques that have previously been difficult to perform by human hands. A Board Certified Surgeon controls the main console allowing surgical instruments to reach tight spaces and perform sutures, cuts and stitches accurately, allowing for a speedier recovery and an overall smoother operation.
Using computer-assisted technology and robotically-assisted surgical instruments, the Da Vinci Surgical Center overcomes limitations of pre-existing and invasive surgical procedures to enhance the capabilities of the surgeon. When it comes to the care and treatment of our patients, we ensure we utilize every available resource and every available technology on the market. Your care and recovery is our main concern here at Coast Surgery Center and with robotic technology along with our highly skilled surgical staff, we ensure you're in safe hands.
Coast's Robotic Surgical System Includes:
Magnified 3-D Vision For Surgeon
Ergonomical Console For Surgeon To Comfortable Perform
Patient-Side Cart For Patients To Relax On
Wristed Instruments That Rotate and Bend Greater Than Human Hands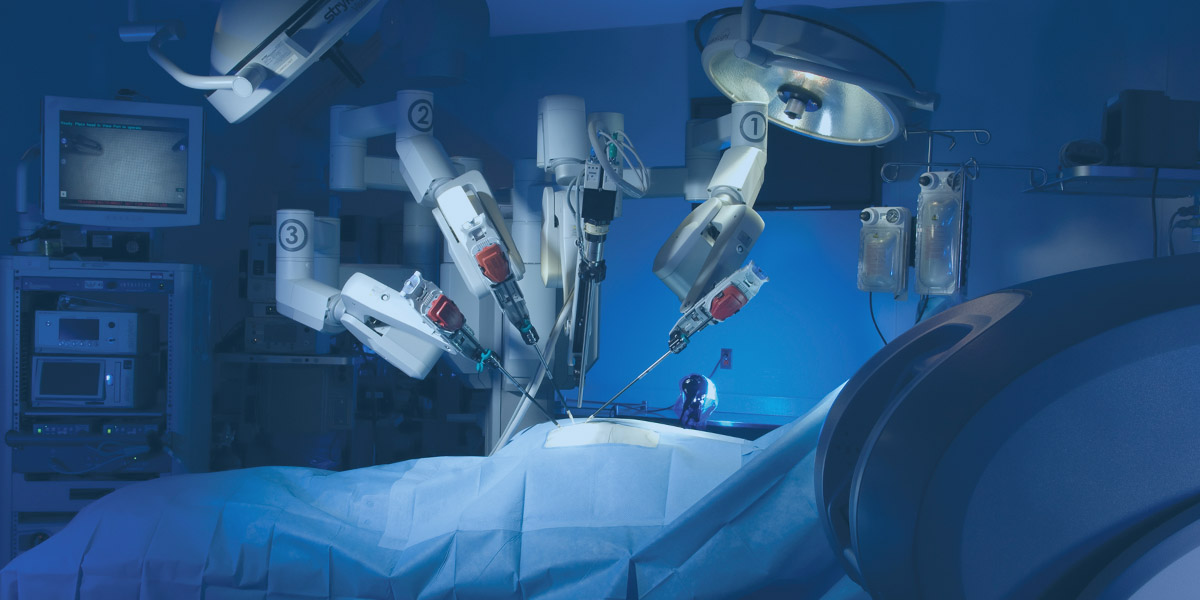 The Da Vinci Surgical System offers over a dozen surgically enhanced solutions from breast surgery to colorectal surgery. Here is a full list of eligible Da Vinci Robotic Surgical System Procedures:
Colorectal Surgery
Thoracic Surgery (Chest)
Head and Neck Procedures
Bariatric Surgery (gastric bypass and sleeve gastrectomy)
Heller Myotomy (surgery for patients with achalasia – swallowing disorder)
Pancreatectomy
Nissen Fundoplication (acid reflux surgery)
Cholecystectomy (gallbladder surgery)
Hernia Repair
Gastrectomy (stomach cancer surgery)
Prostate & Urologic Surgery
Breast Surgery
Gynecological Pain, Cancer, Prolapse
---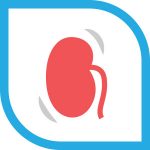 Urologic Surgery
Coast Surgery Center offers a wide array of surgical treatment for men & women's urological health including procedures for conditions related to the prostate, kidney and bladder. Whether you're dealing with painful stones or cancer, Coast Surger Center has the urologic solutions you need (even minimally invasive surgeries) to get back to living your life without limits.
Say goodbye to painful kidney stones or get cancer treatment in comfort at Coast Surgery Center. Our expertly trained urology surgeons are prepared to handle everything from cancers to infections to stone removal using the most advanced surgical tools available on the market. There has never been a better time to take care of yourself or your needs, call us today!
Minimally Invasive Prostate Treatment
Kidney Stone & Kidney Cancer
Bladder Cancer
Prostate Cancer Testicular Cancer
Lithotripsy (for Bladder Stones)
---